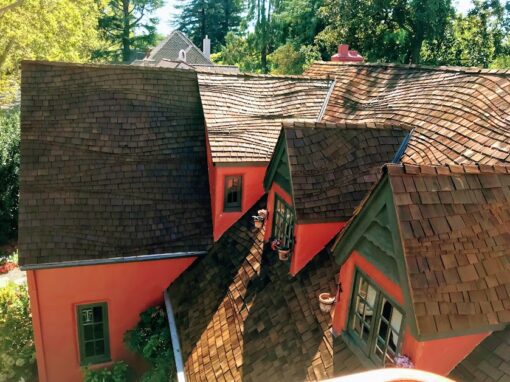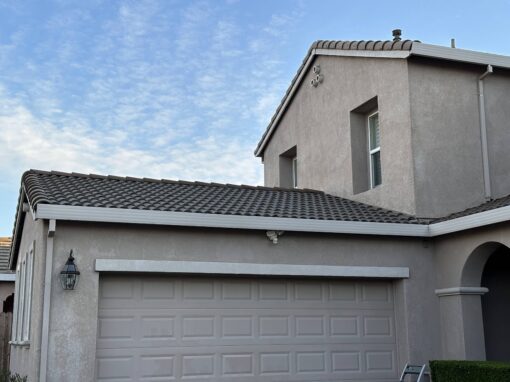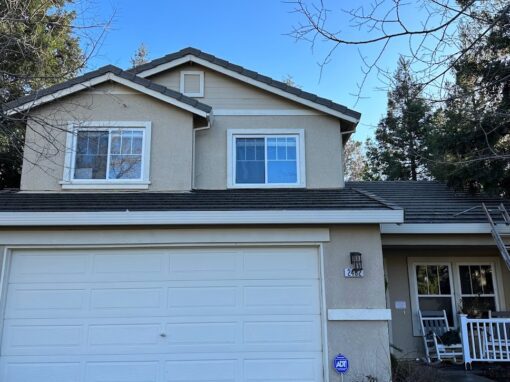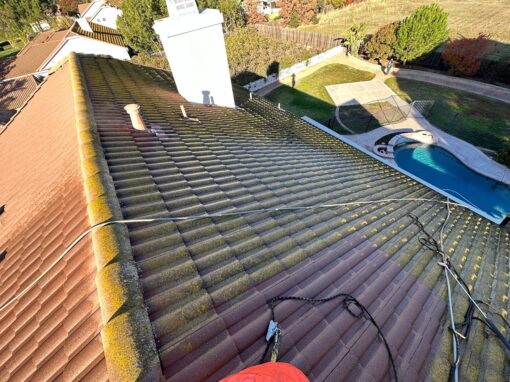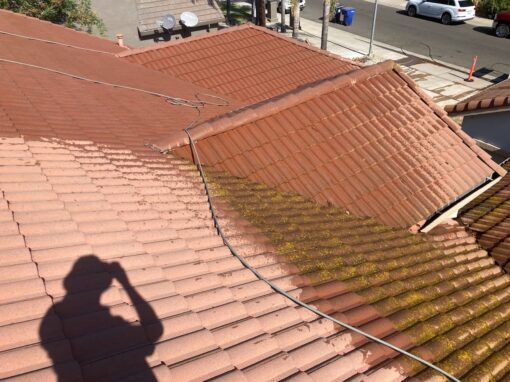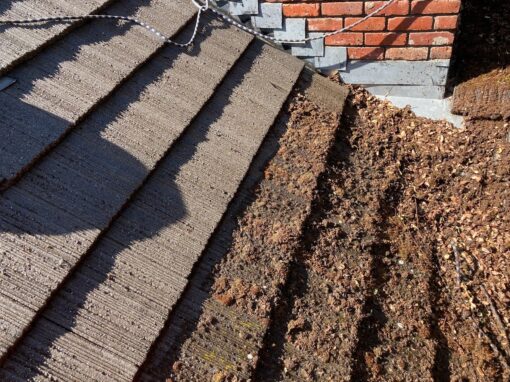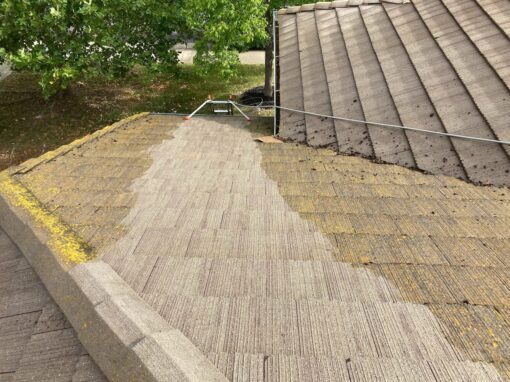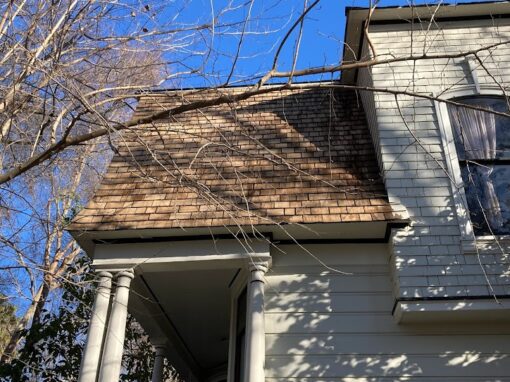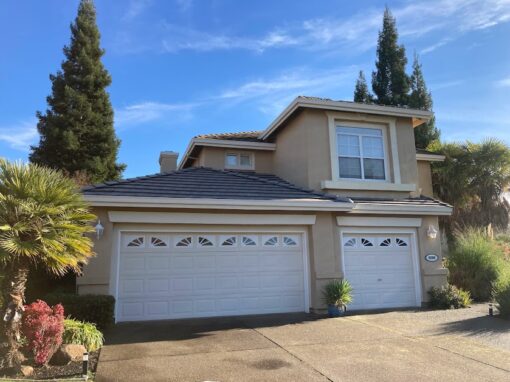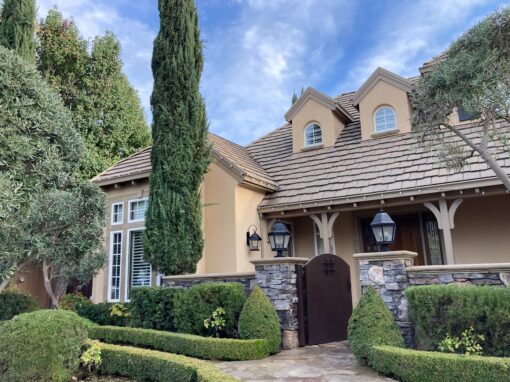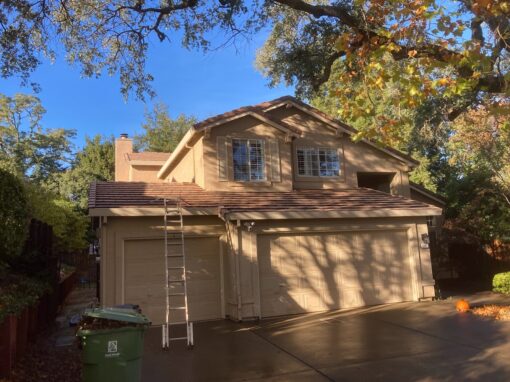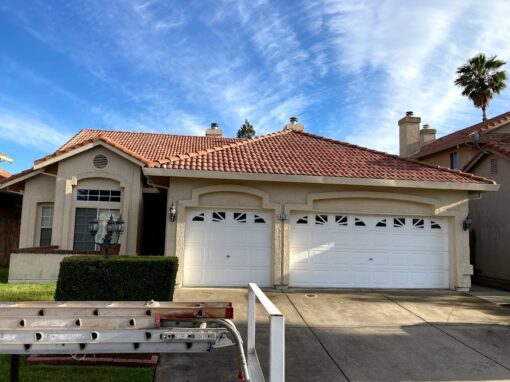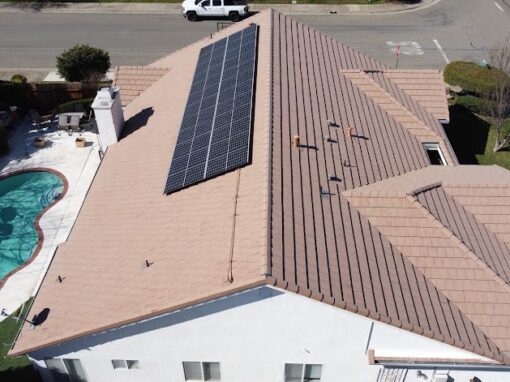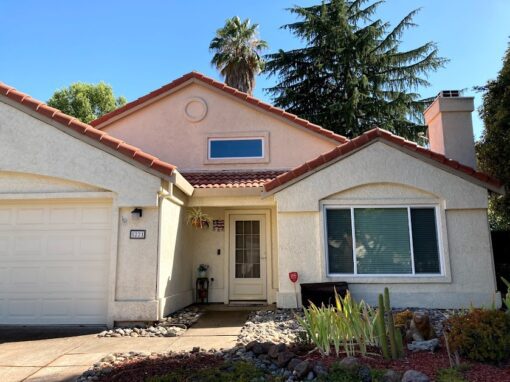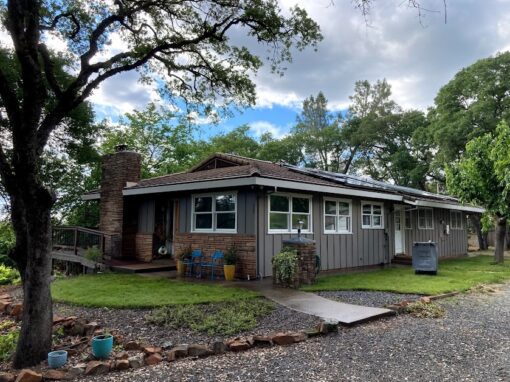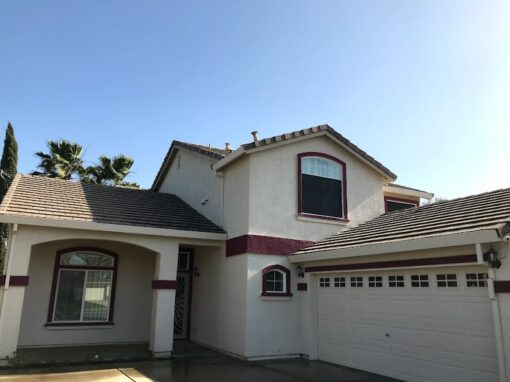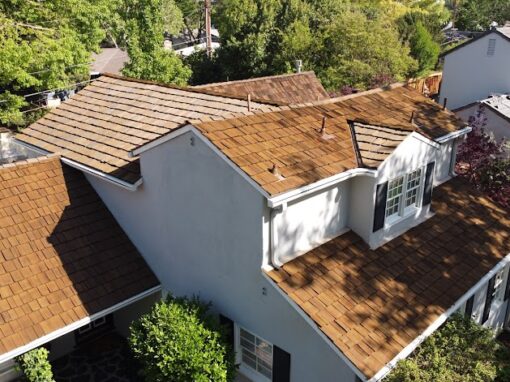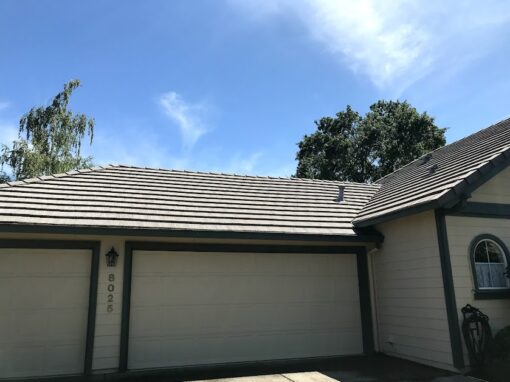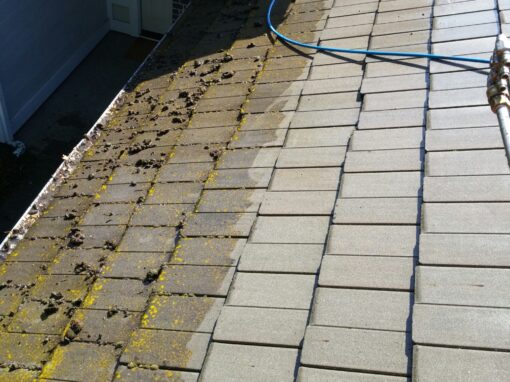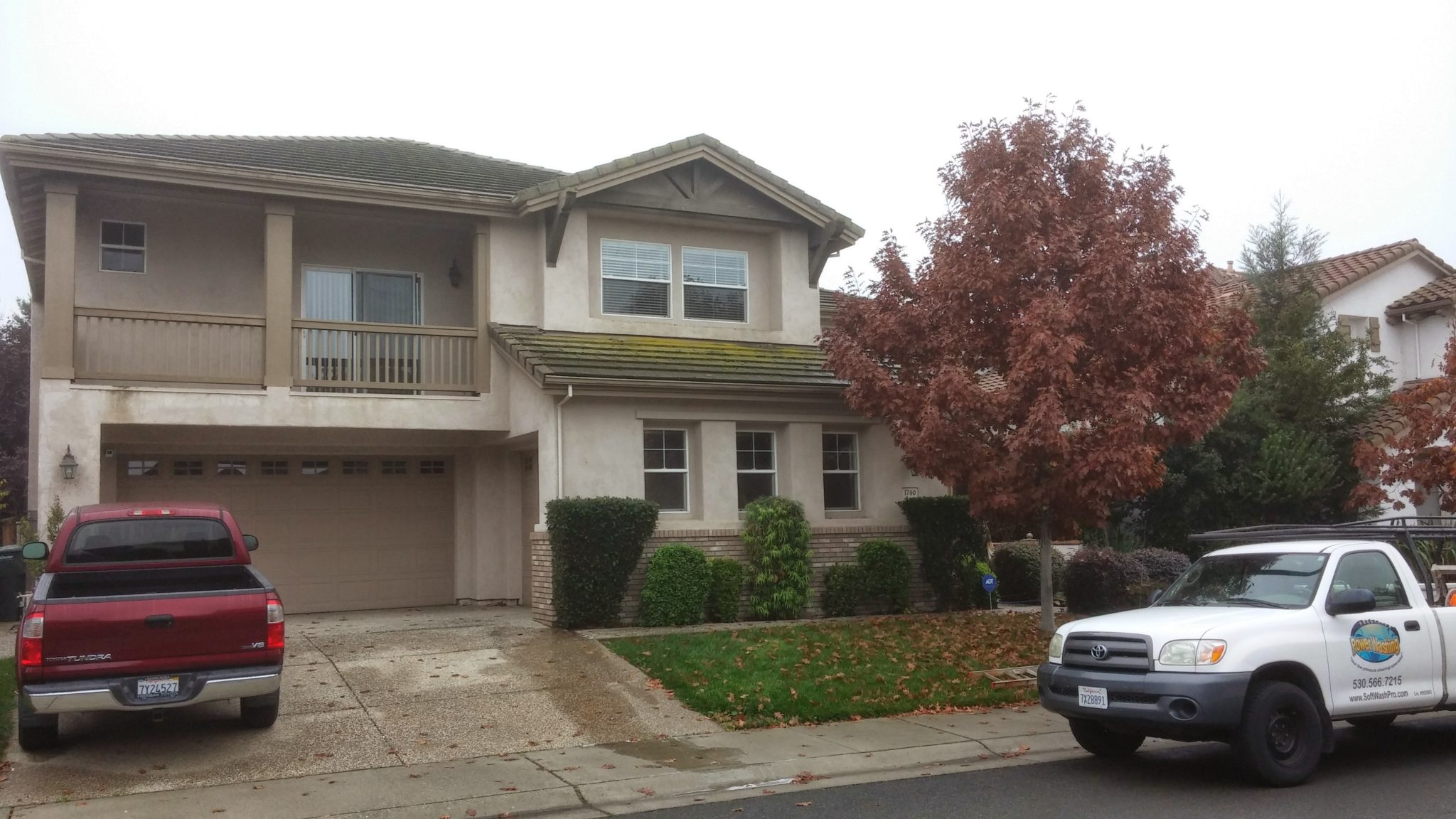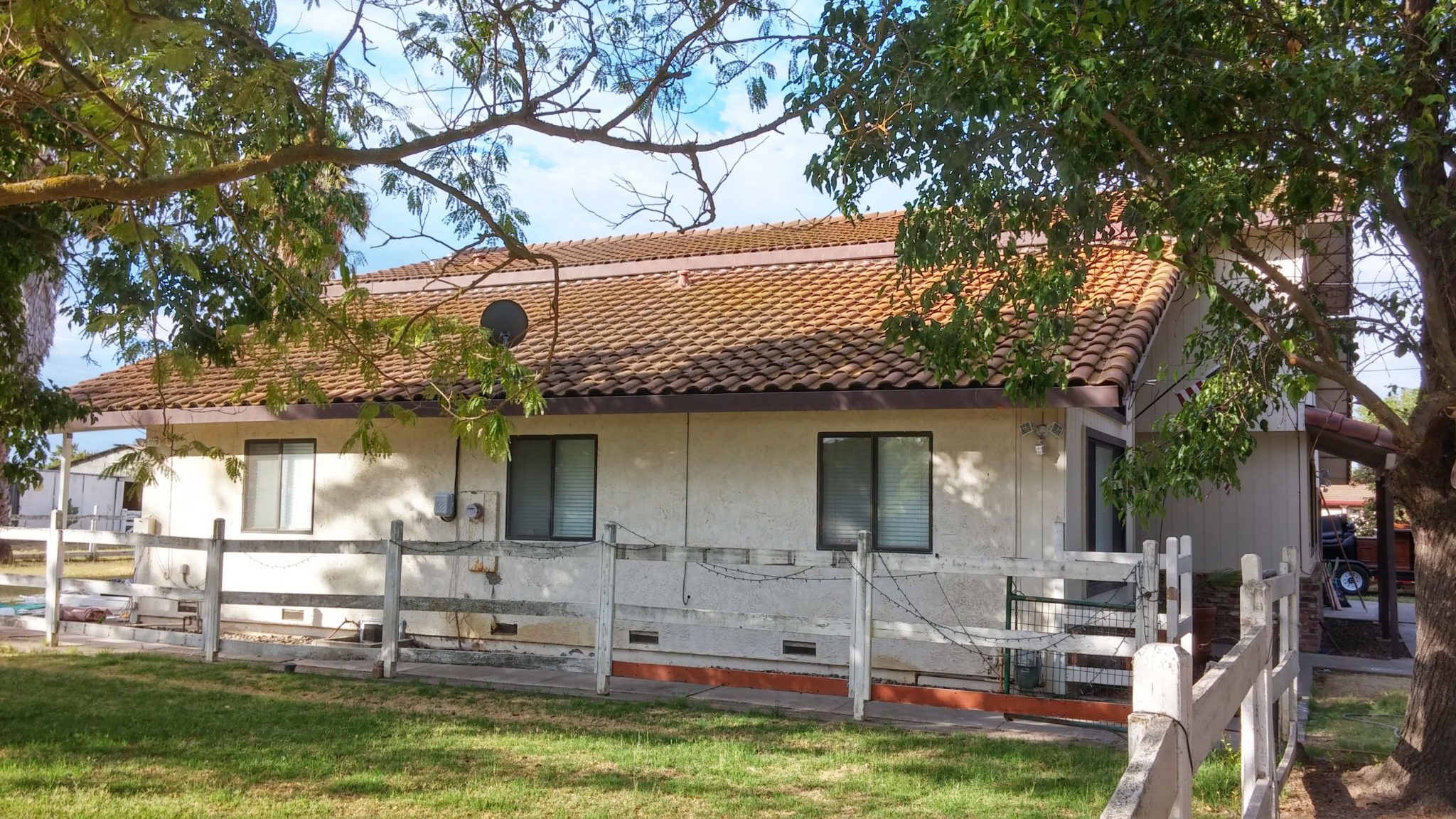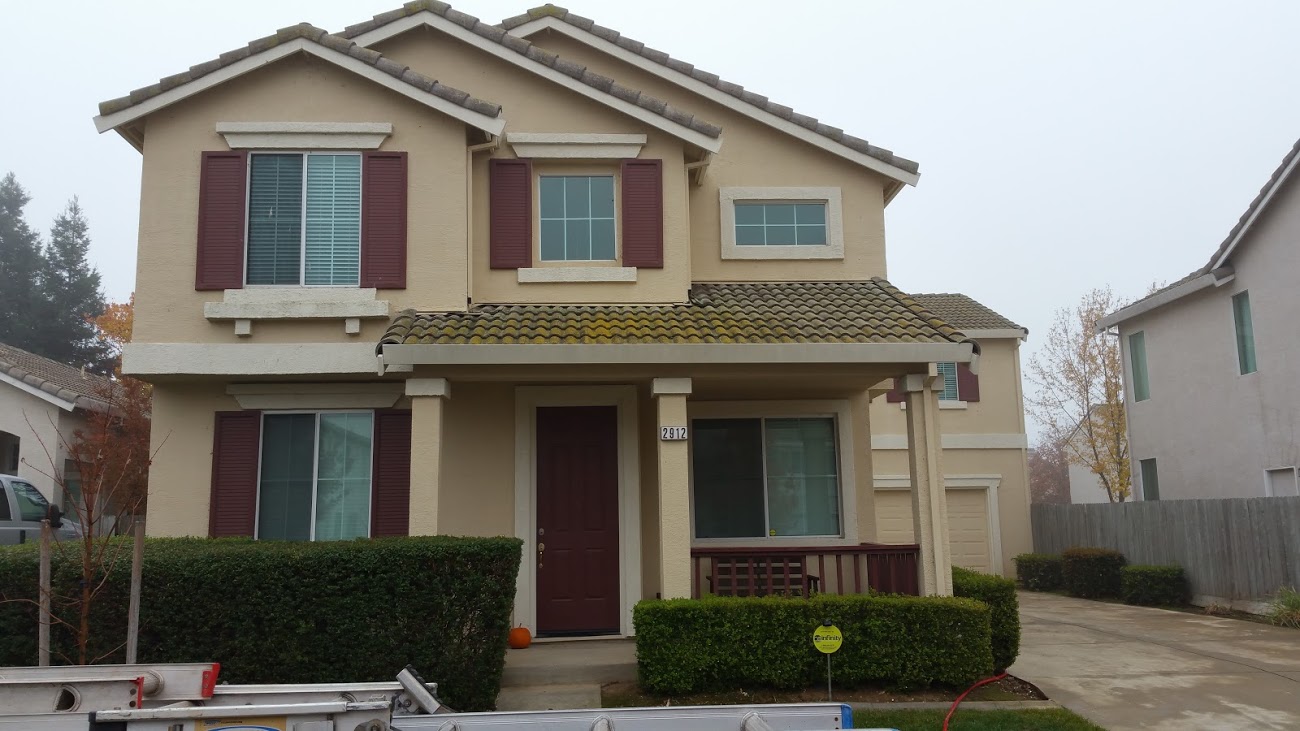 Get A Free Estimate Today!
Your roof works hard to protect your home. Show it some love with our professional roof cleaning services! Click button below to fill out an Quick & Free online estimate request.
We Carry $1,000,000 In Liability Insurance
Protect you home or business from uninsured businesses. Only work with fully insured professionals.
Satisfaction Guaranteed
We Guarantee that you will be satisfied with our work.  If for any reason your not satisfied, we will come back free of charge until we meet your expectations!
Licensed California Contractor
It is illegal in California for an unlicensed person to perform work on any project totaling $500 or more including cost of materials, without a contractors licence.   Lic#952661
Safe Low Pressure Roof Cleaning
Most of our cleaning services excluding concrete cleaning, utilize low pressure to clean.  This protects sensitive materials from damage cause from high pressure washing.
Banish Moss and Algae With Precision Power Washing of Sacramento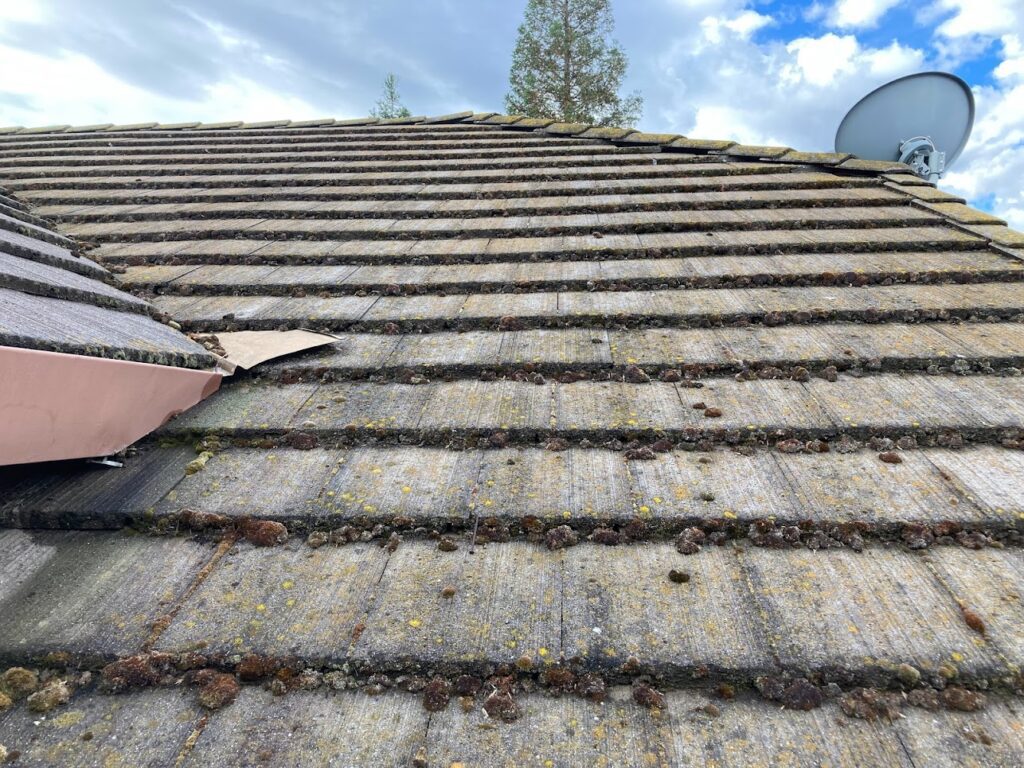 Looking up at your roof and seeing a buildup of moss and algae can be frustrating, and it's not just an eyesore. The accumulation can also cause significant damage to your roof. Fortunately, Precision Power Washing has the solution you need.
Our safe low-pressure cleaning techniques are designed to get your roof looking like new again. With the latest tools and technology, our team ensures that the job is done right the first time. Our process includes using an algaecide to kill moss and algae, providing your roof with a fresh start. We also prioritize safety, using fall protection gear and ladder stabilizers and standoffs to prevent damage to your gutters.
As a licensed pressure washing contractor in California, we have 15 years of experience in the industry. We serve Sacramento, Roseville, Folsom, Lincoln, El Dorado Hills, and the surrounding areas. We carry a one million in liability coverage, giving you peace of mind knowing that you're in good hands.
While moss and algae may seem like a small issue, it can lead to bigger problems such as water buildup behind the tiles, which causes leaking, rotting, and decomposition. That's why our focus isn't just on improving your curb appeal but also increasing the longevity of your roof.
Don't wait until it's too late. Contact Precision Power Washing today by filling out our online estimate request form. Let us help you protect your investment and keep your roof looking its best for years to come. With our expertise, you can rest assured that your roof is in good hands.
Hear What Our Customers Have To Say
Shane, from Precision Power Washing performed an amazing cleaning job. The exterior of the house, concrete patios and driveway, upper story wood deck, pavers' pathway all look as good as new. The windows he cleaned are so clear as to seem invisible. He works diligently and with excellent attention to detail, often reworking the same area multiple times to insure every spot of grime is removed. I highly recommend him.
Shane was AMAZING! Our house roof had never been power washed, the moss was like a "carpet" he worked all day, on an incredibly hot day! The job done was so great, and he cleaned up everything. This is most definitely the person you want to power wash your roof. Honest, professional, thorough job, hard worker and reasonably priced. I will call him to come back every time I need a power wash! Oh and he does cement staining, window washing, gutter clean out, etc.
Great experience! Shane was right on time, meticulously thorough, and very knowledgeable and personable. My house looks so much better. He also was kind enough to give some helpful advice for me about fixing up paint and gutters in anticipation of selling my house.
I recommend him highly!
Shane came out and washed our house's exterior and did all of our windows.  The transformation was dramatic.  He did a fantastic job getting all the bird gunk and grime off the house.  It looks like we got a new paint job.  Would definitely recommend him to anyone with a dirty house like ours was.
Shane is industrious, friendly and with excellent attention to detail. We hired him for power washing exterior, cleaning window & screens in preparation for sale of our house. He was on time, fair on pricing, fastidious attention to detail. An excellent value. On one screen door with high sun exposure, while working cleaning the screen with clothes, he felt it give and saw a defect in the screen. He told us about it and offered to rescreen it, since we had not seen it before and could not be sure if he caused the damage. I declined his offer, since I think it probably happened from sun exposure making the screen more fragile. I appreciate his honesty in making that offer. We were so impressed with his work quality and work ethic, we paid him more than he charged.
I was looking to get my patio and driveway pressure washed because the moss had taken over mid winter. Contacted several through Yelp. Shane from precision power washing got back to me with a quote and was able to schedule my job before the weekend. We scheduled the job on Friday morning. Shane showed up on time and we walked through what I needed done. I added my patio enclosure because it was getting moss as well. Shane was friendly and professional and got the job done quickly. My walkways and driveway and patio look great and I am so pleased with the service. I can recommend Shane without reservations. He made it easy and quick for me to get a great job done this week.
Wow! What a difference! Shane pressure washed our aluminum latticed patio overhang and the patio beneath it. The overhang had a lot of black that I thought was mildew and then had started to grow green algae in the last year. I thought I had let it go so long that it was ruined. It looks brand new again! The patio beneath it is clean, too. The brick accents on the patio look new as well even though it must be over 20 years old. Well worth it. I'll call Shane again before it gets so bad.
Fantastic job! Showed up when he said he would and I wasn't even there. He sent me pics when the job was complete, and when I came home was amazed at how it turned out. 5 stars, hire him!
Service Area
We service the Sacramento, CA area which includes:
Roseville, Rocklin, Fair Oak, Rancho Cordova, North Highland, Elk Grove, Citrus Heights, Natomas, Antelope, Carmichael, Folsom, Granite Bay, El Dorado Hills, El Macero, Loomis, Auburn, West Sacramento and Lincoln.
We allso service a few locations outside of the Sacramento area which include:
Chico, Paradise, Yuba City, Grass Valley, Davis and Woodland.